Recently I wrote a review of the Italian food Mecca in New York, Eataly in the Flatiron District. My travel companion on that trip was my friend and colleague Adina, who is a buongustaio and healthy food evangelist in her own right. What's more, our philosophies are perfectly aligned, with one of our shared goals being "to replicate the Italian dinner table experience in our American households." Simple Italian recipes for our American kitchens. 
Indeed, she has her own blog devoted exclusively to this endeavor, and we chatted about it on my podcast, The Fatal Charm of Italy. Have a listen!
---
The main point we try to emphasize is this: strive to channel the core philosophy of the Mediterranean Diet, and not merely "imitate" it for appearance's sake. In other words, you can follow the traditional recipes all you want, but if your base ingredients aren't of high quality, then everything immediately goes downhill in a hurry.
In this case, it's always a better choice to seek out the best ingredients and adjust the recipe accordingly, rather than trying to force low-quality products into a classic dish. This type of compromise is not necessary in Italy. In the U.S., it often is. 
Still, the task is complex. Adina and I talked about this on the podcast, and we both agreed that no matter the obstacles, it's worth the effort. In today's world, many people are tricked into believing that "it's just food." In other words, an energy source that should be procured as quickly, easily, and cheaply as possible. But of course, it catches up to you eventually, one way or another…
​​Simple Italian Recipes
Well, enough lamenting and philosophizing. Let's actually talk about the food, which is the point, right?
​I asked Adina for four simple Italian recipes that might represent​ some version of the Mediterranean Diet in America. Here​ is what she gave us. Buon appetito!
​Sheet Pan Pasta
​It may not be the prettiest pasta you've ever seen (or have the prettiest name) but this virtuous sheet-pan pasta comes together so easily, and I promise you'll be so proud of how many vegetables you ate. ​ MORE…
---
Pasta e Fagioli
​This soup is easy, and you can make as little or as much as you want. The combination of creamy cannellini beans, earthy rosemary and smoky bacon make this a go-to comfort​/need a hug dish.​ MORE…
---
​​Artisan Bread in 5 Minutes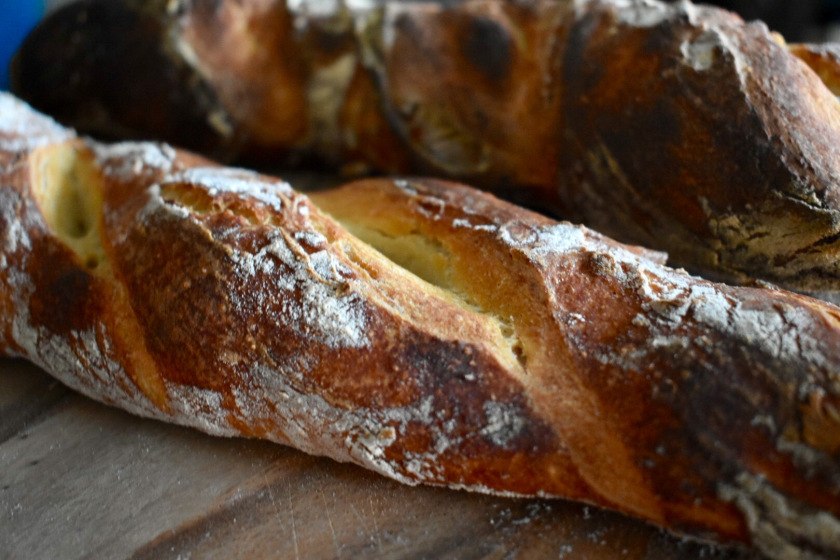 ​With a little effort, and very few ingredients, you can channel the neighborhood bakery days and make delicious bread at home. Even if you're lucky to live close to a real-deal bakery, there's nothing like baking your own bread.  MORE…
---
​Best ​Eggplant Parmigiano
​Eggplant is not the easiest vegetable to work with, and I think that's why most people stick to enjoying this dish at a restaurant rather than tackle it at home. But it is possible to recreate that rich, tender, is-this-actually-a-vegetable eggplant!  MORE…